There's still time to share your innovative practice at the ReGenring Academic Writing and Assessment conference led by Alke Groppel-Wegener and Lisa Clughen at Nottingham Trent University on the 21st June.  You can also submit in various formats to their forthcoming Journal of Writing in Creative Practice issue:
Have you moved away from using formal academic writing in your teaching and assessment? Maybe your students make artists' books, write blogs, design posters, film videos or express themselves in poetry or sculpture, to name but a few examples? In other words, are the 'genring' (using a non-traditional genre) or 'regenring' (transforming academic content from one genre into another)? Moreover, are you 'reGenring' your assessments?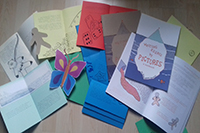 ReGenring is the theme of the upcoming conference on June 21st, 2017 hosted by the Trent Institute for Learning and Teaching (TILT) at Nottingham Trent University in collaboration with Writing-PAD UK. Here, we will explore genre as pedagogical resource, the inclusive potential of regenring for university studies and celebrate current practice in reGenring. Led by Lisa Clughen (NTU) and Alke Groppel-Wegener (Writing-PAD), it will feature talks by invited speakers in the morning, and the afternoon will be dedicated to discussion and practice-sharing.
Programme:
10-10:30 Arrival, Registration and Make Your Own Nametag activity
10:30 Welcome and housekeeping (Lisa Clughen and Alke Groppel-Wegener)
10:45 'What makes our writing academic?' by Julia Molinari
11:30 'Student perceptions and experiences of academic blogging' by Lisa Clughen and David Hindley
12:15 'Unflattening: reimagining scholarship through comics ' by Nick Sousanis
13:00 Lunch
14:00 Sharing Session
16:00 Discussion about reGenring chaired by Fiona English
17:00 End of Day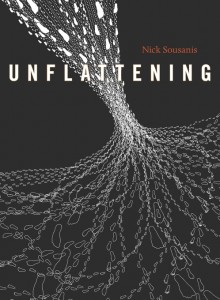 Call for Submissions:
After the conference, we are putting together a special issue of the Journal of Writing in Creative Practice, guest edited by Dr Fiona English and Dr Alke Groppel-Wegener, to celebrate current genring and regenring practice. We are looking for three different types of submissions:
• Examples – We want to showcase a selection of genring and regenring practices via a template we will provide (email Alke on tactileacademia@gmail.com for more details)
• Case Studies – Between 2000 and 3000 words, these should be a description and analysis of examples of your practice
• Full Papers – Between 5000 and 7000 words, these should contain theoretical discussions that take the subject beyond the examples.
Final deadline for submissions (via tactileacademia@gmail.com) is 15th August 2017.
Back soon with news of a Writing PAD workshop for the DMU careers team,
Julia