Thanks to Emily Forster, Lecturer in the Centre for Learning and Study Support at DMU for this book review: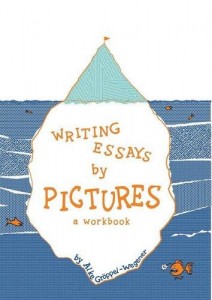 This is a highly original study skills book. It looks more like an activity book than a book about academic writing and there lies its appeal. It covers many of the same topics. It guides students through choosing sources, referencing, planning and structuring an essay but it does so in a totally unique way.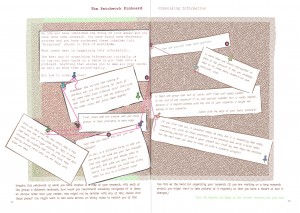 Many study skills resources see students who think in a different way from a deficit perspective. It is a refreshing book that will give students who are visual thinkers a chance to work with their strengths. Students are introduced to the technique of documentary drawing as a way of taking visual notes and encouraged to think of structuring an essay as being like making a map. This approach is likely to appeal to students with dyslexia as well as students studying art based degrees which involve less academic writing.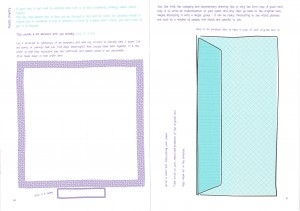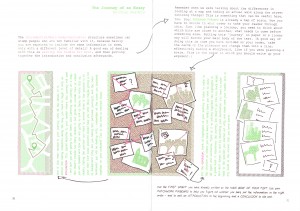 A lot of the activities could also be used by study skills tutors working with students. For example, the activity poetic enquiry encourages students to put academic texts into their own words by taking out words to make a poem.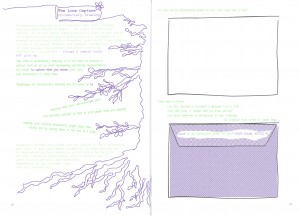 The book is designed to be read as a whole. All the activities guide you through the process of academic writing. This process could be quite laborious. However, all of the activities could be dipped into as needed as well. Overall it is a good addition to the study skills literature. It has an approach that will benefit students and is creative and fun.
Emily Forster
To order a copy of Writing Essays by Pictures, click here.