Thanks to our friend Alke for telling us about this event in Manchester on the 5th May: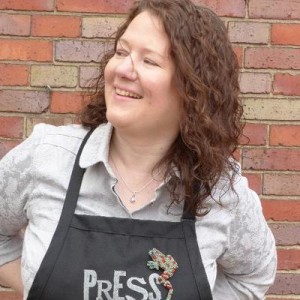 Bookings are now open for a Creative Teaching Double Bill of workshops on 5th May in Manchester led by two National Teaching Fellows. On offer are:
Picture This! Using the 'Writing Essays by Pictures' approach to teaching academic practice with Alke Groppel-Wegener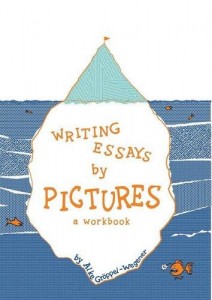 Writing Essays by Pictures is a workbook for students who need help with researching and writing their first evidence based research essay for university. It explains academic practice that often remains hidden to students through everyday analogies and offers activities that allow students to explore the research and writing process in the step-by-step way of painting by numbers.
While the book was originally conceived as a workbook for students, it can also act as a resource for teachers, which will be further explored in this workshop with Dr Alke Groppel-Wegener, the author. Using a new activity, the Board Game Blueprint, designed to help students visualise the syllabus of a module, we will explore how to use the 'Writing Essays by Pictures' approach in day-to-day teaching, whether as a dedicated module or stand-alone support sessions.
All attendees will receive a copy of 'Writing Essays by Pictures' (list price £15).
You can read a review of Alke's book on this blog here.
In the afternoon we have: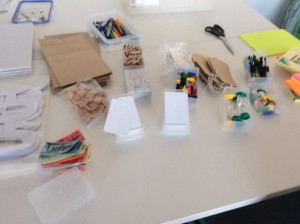 Making (non-digital) educational games with Andrew Walsh
In this afternoon workshop, we will follow a carefully scaffolded process to prototype educational games. Working in small groups, you will create a prototype game and share it with your fellow participants in just 3 hours.This process can then be followed after the event to quickly and easily create educational games and playful learning experiences for your learners in future.
All prototyping materials will be provided. You can find protypes from some of the previous 'making games' workshops on the associated blog.
"I found the day exceptionally useful and well done. I was really impressed by how well Andrew Walsh incorporated theory and background into a primarily hands-on training. I got quite a few tips for teaching and engaging students through play that were totally new for me and I believe that certain aspects of what he taught will stick with me, particularly the caveats and pitfalls for developing games in university contexts."
Quote from attendee at a previous games making workshop.
You can book one or both of the sessions – and if you are booking the full day, lunch is included.
Venue:
St Thomas Centre
Ardwick Green North
Manchester
M12 6FZ
For more information and booking, please check our EventBrite page:
https://www.eventbrite.co.uk/e/creative-teaching-double-bill-tickets-31216446231
Sounds like a very entertaining double feature!
Coming up, a new spin on the Reframing Research workshop with Design Craft students and much more,
Julia